Strawberry Chocolate Parfait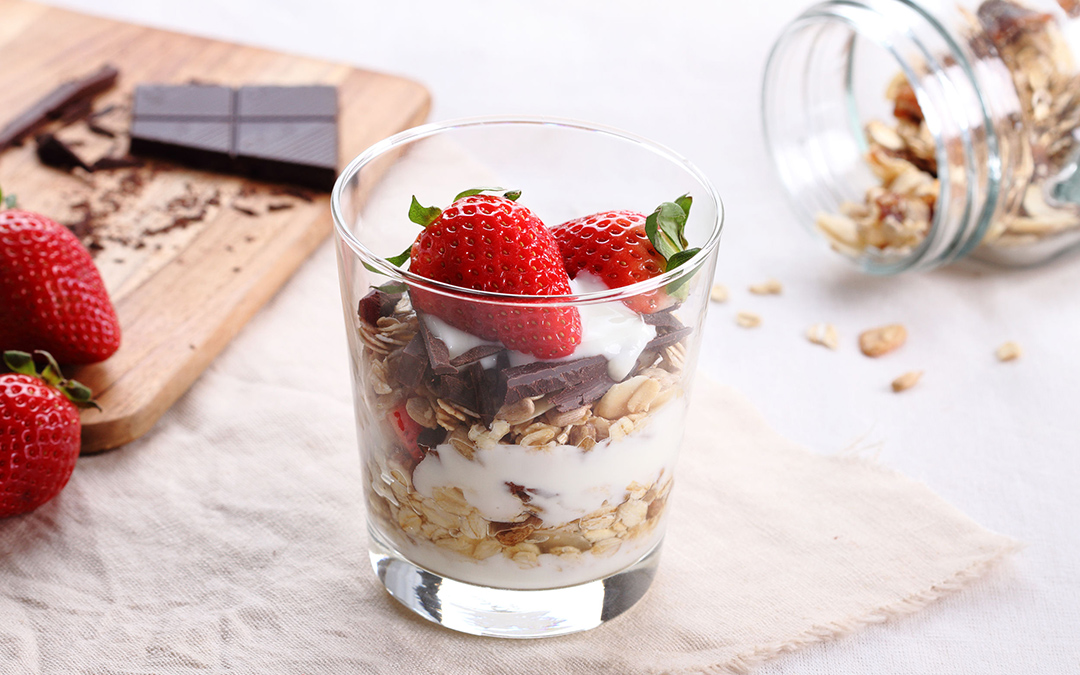 INGREDIENTS:
Yogurt
Fieldstone® Bakery Granola Cereal
Strawberries (or any berries)
Dark Chocolate
DIRECTIONS:
Layer the bottom of the glass with yogurt. Add a layer of granola, another layer of yogurt, and top that off with an additional layer of granola.
Top with pieces of chocolate and sliced strawberries.
Back to All Recipes